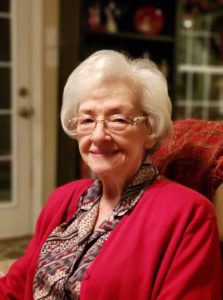 It's 2:00 a.m. and I am on "Day 6" of my vigil with my mother. On Saturday afternoon, June 15, my mother suffered a fall in her bedroom. The injury she sustained will soon take her life.
These past six days have been very difficult. As I am writing these words, I am watching my mom struggle for life with every short, labored, breath. If it weren't for the wrist band she is wearing, I'm not even sure I would be able to recognize her as my mother.
The medical staff has done extremely well at keeping her out of pain. However, the pain I have been feeling has been unabated.
A few hours ago, I checked my voicemail and discovered an unheard message. It was from my mother moments after she fell. In this voicemail, she expressed her awareness of the seriousness of her fall, and so she ended her call with what I believe she thought could be her final words to me. She said, "Steve, I love you. Goodbye." Less than two minutes later, her brain injury had robbed her of her ability to speak.
How I now regret mowing my yard last Saturday afternoon and missing my mom's phone call. And, how I regret missing my opportunity to answer her desperate call, and saying, "I love you too, Mom."
However, as painful as this week has been, I was able to find relief for my pain when I entered her bedroom and looked at her bedstand.
On my mom's bedstand were four well-worn Bibles. A couple of the Bibles belonged to my dad, but the top Bible belonged to my mom. I sat down and perused mom's well-worn Bible, and saw notes, highlights, and underlines that divulged that she was a student of God's word.
Next to her Bibles was a "Daily Bible Reading Schedule." Seeing this schedule reminded me of my days as a boy back at home. At night, when everything got quiet and I was settled in for bed, I would hear the voices of my mom and dad, taking turns, reading their Bibles aloud.
Also, on mom's bedstand was a Bible Encyclopedia. Mom wasn't content with a shallow understanding of God's word, but she desired to know more…Bible backgrounds, geography, and customs.
In view of the past six days, I needed to see my mom's bedstand. That bedstand has taken the edge off my pain and given me reassurance. Mom's bedstand has served as a reminder to me that I'll get to respond to that missed phone call someday and say, "I love you too, Mom."